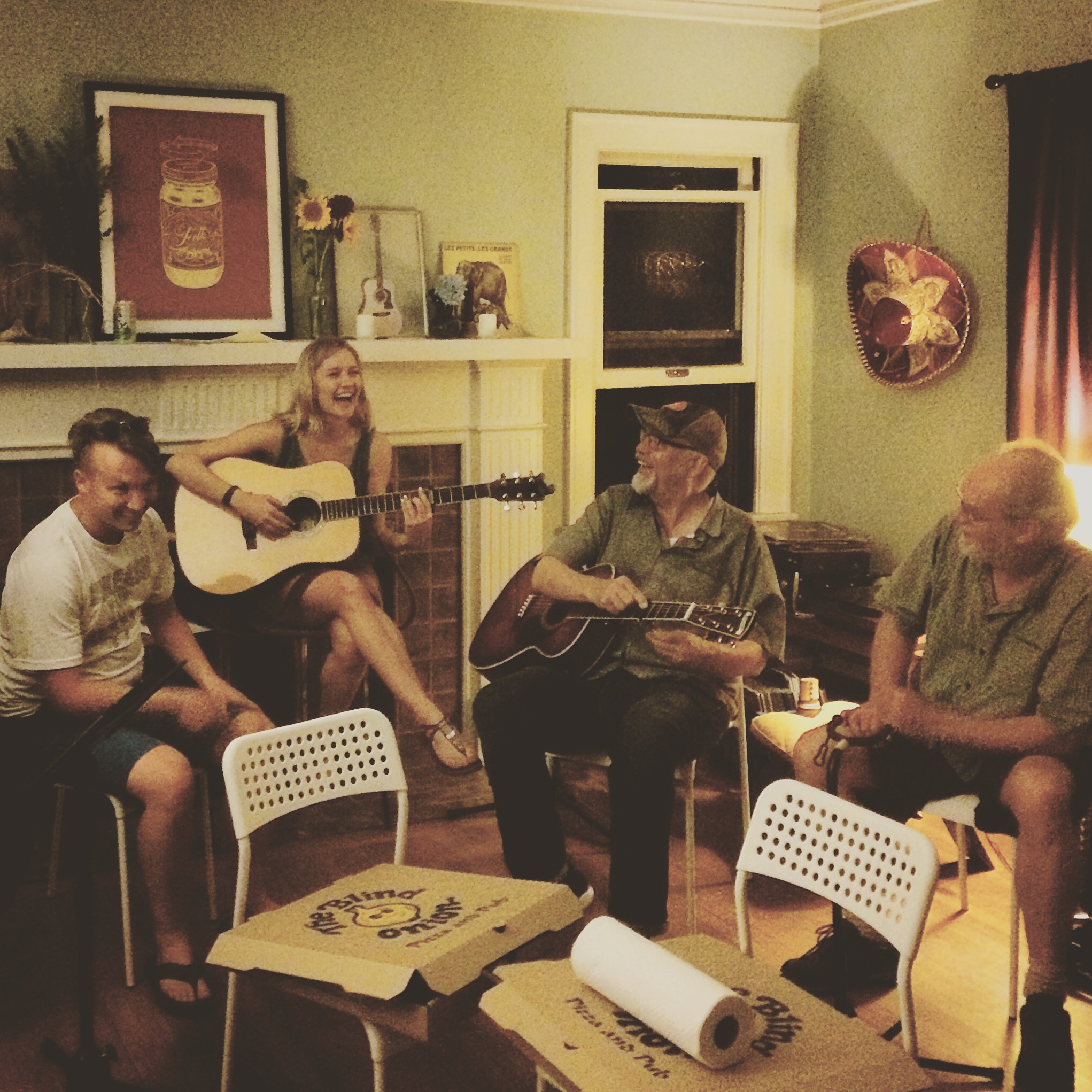 Folk Guitar & Harmony Singing
Folk Guitar & Harmony Singing classes are for adults who want to learn guitar in a supportive and fun environment. We get right to the music, learning skills and chords as we progress through the best folk, country, and blues tunes. Classes also offer ample opportunity for strong and beginning singers to build their confidence and skills in group singing and harmonizing.
Classes are currently on hold as I pursue my PhD in ethnomusicology and history at Indiana University. Send a message through my contact page or sign up for the newsletter to receive update on workshops and summer class sessions.